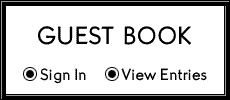 .WILLIAMS- DORTY- YOUNG - BROWN COMMUNICATION PAGE


This page was last updated: June 28, 2018
Hello Family today is March 14, 2016 

We are planning a  California reunion for the summer of 2017  for the Williams-Thomas-Young-Matthews-Dorty-Brown and Brady  Family. We need volunteers in order to establish a planning committee.  More information will be posted as it becomes available.  Also be advised the Facebook page is private and you must be a invited or added by family members already on the family page.

Those wishing to volunteer or thinking of attending may contact us via US mail, telephone, or email: kaydurdenusa@aim.com

Louis Brown Junior                          Kay Durden

P.O. Box 6394                                    P.O. Box 18664

Alexandria, La 71307                        Memphis TN 38181

 318 266-2034                                     318 792-5757

Please pass this information on to other family members and we look forward to seeing new and old family members, those we know, those we do not, and those not seen in days, weeks, or years. We love you all.

Yours truly,

Louis Brown Junior

Kay Durden