JERRY WILLIAMS FAMILY PAGE

You are on Jerry Williams Senior's page who was born about 1849 and Milly Dougherty (Dorty) born 1856 family page. Jerry William Senior was one of five children (siblings). 
Jerry Williams Sr was married at least two times, his first first wife Harriette Brown whom he married May 23,1867. They were parents to the first three children listed below. Jerry Williams Senior was also married to Milly Dorty and between his two wives he had ten or more children.

1. Fredrick Williams born 1868

2. Edward Williams born 1869 (twin)

3. Jerry Williams born 1869 (twin)

4. Henry Dougherty born about 1873 

5. Milly Jr Dougherty born about 1875 .

6. Annie (Dougherty) Williams born about 1878 

7. Silas Williams born April 1886 unknown status

8. Terrie Williams born December 1888 unknown status

9. Willie Williams born July 1893 status unknown 

​10. Our grandfather Louis Dougherty kept his mother's surname and was raised by his uncle
Douglas Dougherty.  Louis later married Lilly Young (our grandmother) in February 1906 and had twelve children.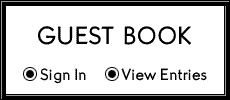 This page was last updated: July 6, 2016